This is a big project in big mall of France which use the 210 string DMX 50mm led ball, 40pcs per string, pixels pitch is 30cm, and every string distance also is 30cm, so total length about 12m.
The smaller project is 100 string total, 27pcs per string, about 8 m length in all.This just is a one part, the pictures of smaller one is below: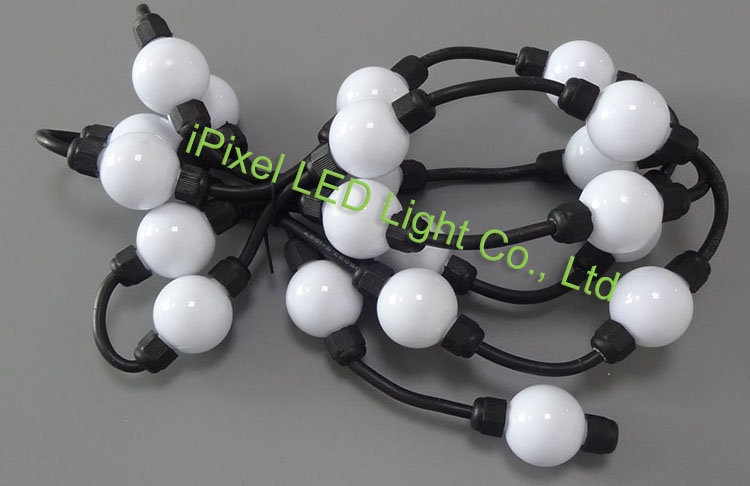 Please attention, the end of DMX ball also has the connector.
every string was connected by T type connectors, they used the artnet controller and Madmapper software, the effect is very amazing.